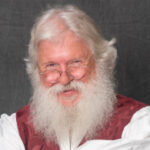 Santa Santa Craig
Sleigh Phone Number 740 603 0235
Sleigh Email Address santa@adventureswithsanta.com
Website http://adventureswithsanta.com
Bio/Background Santa Craig has been a professional Santa for 14 years. He started his career working doing photo shoots at pet stores. He progressed from appearing for photo shoots to becoming a Christmas entertainer known for his reindeer stories. He loves talking with children finding out their hopes and dreams .
Santa Craig created Adventures with Santa four years ago. A typical event will include a grand entrance followed by a group song or two. He follows up with one of his many stories centered around
Christmas traditions. He then meets with each child or family to discuss their wishes and a photo session.
Often the conclusion is the reading of The Night Before Christmas.
City Beaumont
Region houston-southeast-texas
---