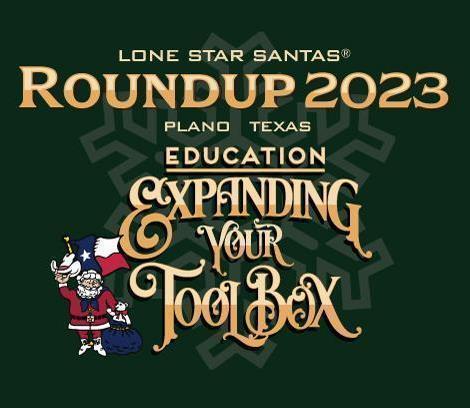 Lone Star Santas Roundup 2023
March 16-19, 2023
Plano, Texas at
the Hilton Dallas/Plano Granite Park
Two Full Days of Educational Informative Workshops and Events.
We are offering a special Early Bird Registration of $225 per person for the two-day event, if you register before January 31, 2023. After that date, the registration will be $275 per person. So, if you can, register before January 31 and save! The Roundup committee is working hard to create an entertaining two-day Educational program to help you expand your Toolbox!